Enjoy 1/2 OFF Any Glass or Bottle of Wine on Mondays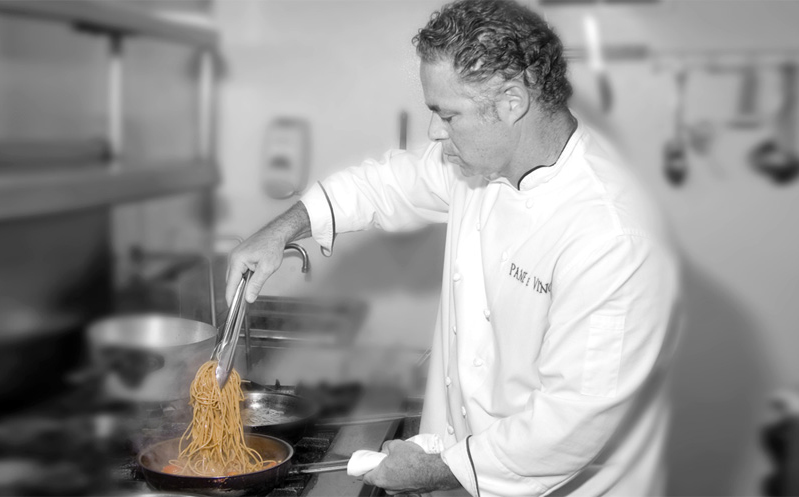 An intimate restaurant & wine bar serving classic Italian comfort food and an all-Italian wine list, located in the heart of Historic Federal Hill.
Like many Italian immigrants, my grandparents moved to the United States at the turn of the twentieth Century. They came from the regions of southern Lazio and northern Campania, regions once known as Terra di Lavoro, which translates to The Land of Work. The name stems from its history as fertile farmland providing rich soil and crops to be harvested.
I am fortunate to have benefited first hand from the traditions of this generation. Raised in a large family with the culture and recipes that they brought with them from their homeland.
Today at Pane e Vino, we create all of our cuisine with a high respect for the admired traditions of Southern Italian cooking; combining the very best of tradition with current executions to form a straightforward philosophy…local, simple, & fresh. Our menu and daily specials highlight seasonal flavors, fresh local produce, an all-Italian wine list, and imported specialties from Italy. Signature dishes include Linguine alla Puttanesca, Frutti di Mare, and La Caprese con Mozzarella di Bufala.